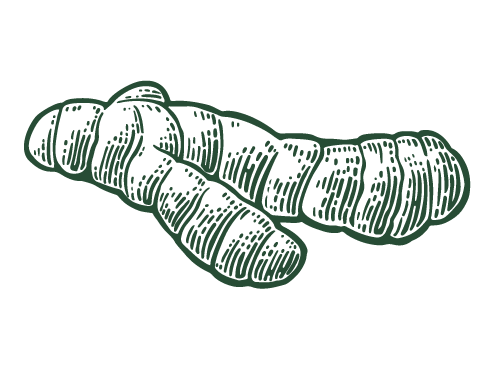 The Power of Curcumin Longa
Turmeric (Curcuma longa) has a long history of use in traditional Ayurvedic medicine.
Cultivated from the rhizomes, or roots, of a flowering plant that grows in India and
other parts of Southeast Asia. We use a concentrated extraction of Turmeric called
Curcumin 95, providing the equivalent of 2000mg of ground Turmeric root per chocolate bar.
Curcumin 95
100mg
Sri Lanka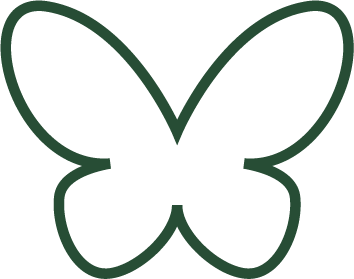 Nature's Anti-Inflammatory
The potent anti-Inflammatory properties of Curcumin may be a safe and effective long-term treatment option for people with osteoarthritis. Recent trials show that patients suffering from stiffness and joint pain experienced a notable decrease in severity of symptoms.
Trials have also shown that Curcumin may be a more effective anti-inflammatory treatment than common inflammation-fighting medications such as Advil (Ibuprofen)and Aspirin.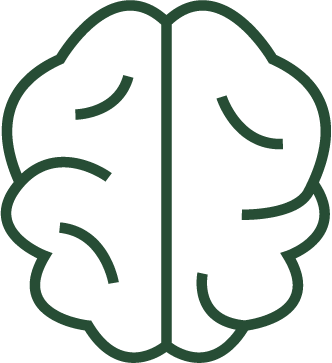 Curcumin may help protect your brain against common degenerative diseases like Alzheimer's by improving communication between nerve cells critical for learning and memory and by increasing levels of brain-derived neurotrophic factor (BDNF), a protein found in the brain and spinal cord that plays a key role in keeping nerve cells (neurons) healthy.
In a recent study, those who took 90mg of Curcumin daily for 18 months experienced significant improvements in their memory and attention abilities.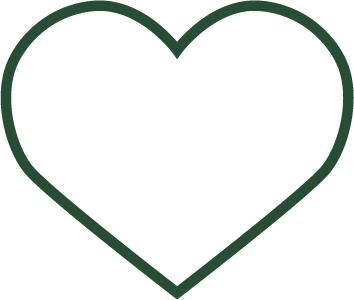 Recent trials show that Curcumin has potential antidepressant-like activity and can help reduce brain inflammation as well as clear the brain of amyloid beta, which forms the plaque considered a hallmark of Alzheimers. Similar to Alzheimer's, depression is associated with lower levels of BDNF, thus Curcumin shows promise as an effective antidepressant in conjunction with other treatments.
Studies indicate that people with depressive symptoms also display an increased amount of oxidative stress. Trials show that Curcumin supplementation can help regulate depressive symptoms, improve memory function, as well as improve oxidative stress.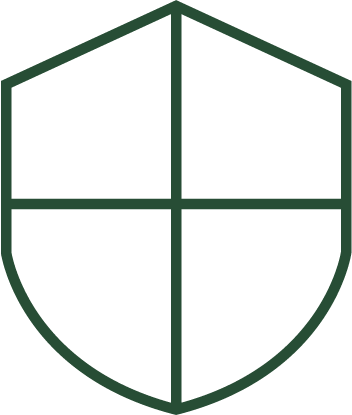 Curcumin may help protect against age-related loss of heart function and reduce the likelihood of developing heart disease.
Studies show Curcumin can improve endothelial function, or the health of the thin membrane that covers the inside of the heart and blood vessels and plays a key role in regulating blood pressure. Lower endothelial function is associated with ageing and an increased risk of heart disease.
Impressively, in one study, researchers compared the effects of an eight week aerobic exercise program with a Curcumin supplement in improving endothelial function in post-menopausal women. Both the exercise and the Curcumin group saw equal improvements in endothelial function, whereas the control group saw no changes.
Attributed to its anti-inflammatory and antioxidant properties, Curcumin may improve many of the factors that contribute to diabetes, including
insulin resistance
,
high blood sugar
and hyperlipidemia.
Thanks to its anti-inflammatory, antimicrobial and antioxidant properties,
Curcumin may be an effective treatment for a variety of skin conditions,
including acne, eczema (atopic dermatitis), photoaging and psoriasis. Yet
robust research is lacking.
A review published in the January 2018 issue of Open Access Macedonian
 Journal of Medical Sciences suggests oral Curcumin, in particular, may
be an effective and safe treatment option for psoriasis (a chronic
 inflammatory skin disease), but more studies are needed before doctors
 make recommendations. Through its anti-inflammatory and antioxidant
 properties, Curcumin may improve many of the factors that contribute to
 diabetes, including insulin resistance, high blood sugar and hyperlipidemia.